PACK COMBINATION - Pack contains 12 alcohol dye-based markers which work perfectly together. Perfect for existing STA users or if you are looking to grow your art and colouring

NIB COMBINATION - Each marker gives you a unqiue dual combination with a Brush nib and Super-Fine nib. Helping you get perfectly seamless blending or detailed work.
HIGH QUALITY ART MARKERS - Contains lab formulated alcohol based inks for the ultimate in flow and surface feel. Each pen features a custom high grade Japanese precision fine nib for consistent, accurate colouring every time.
MARKER DESIGN: The Marker pen ergonomic design that makes them easier to hold and use, while it also prevents the markers from rolling off a table. Caps are colour coded making it easy to find the colour you need.
THE ARTIST BRAND FOR YOU - STA 3212BR specialises in high-quality, affordable and vivid alcohol pens and watercolor mediums designed to suit beginner colorists, students and artists alike.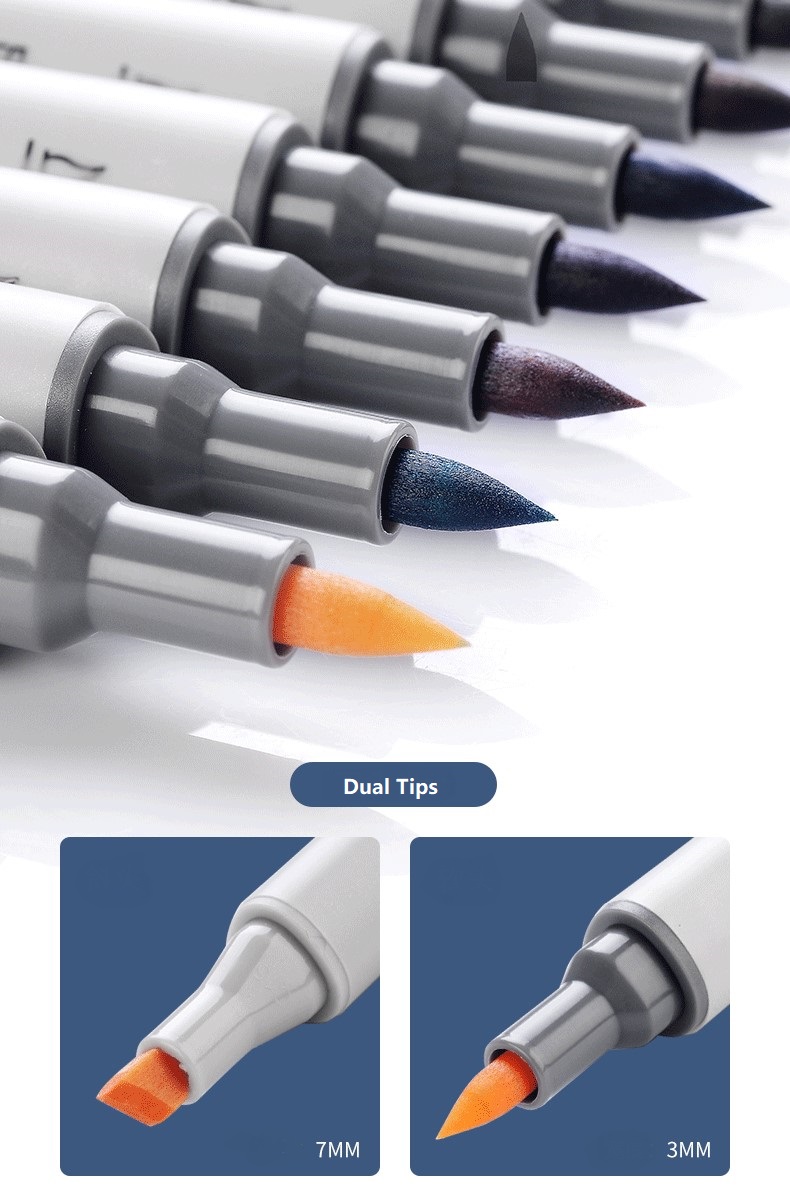 STA 12 Colors Twin Tip Artist Alcohol Markers 3212BR
Product Code: 3212BR
Availability: In Stock